PayRange is a mobile wallet app that makes paying machines easy.
The first time:
Create a PayRange account
Load funds
Make purchases from a PayRange enable machine
The next time:
Make purchases from a PayRange enabled machine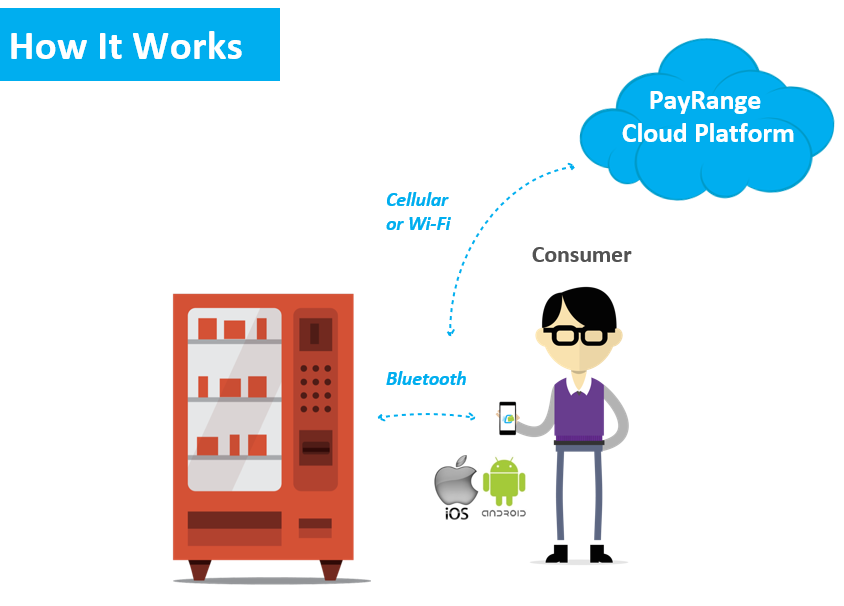 The consumer downloads the PayRange app, creates their account, and securely loads funds with a credit or debit card into the wallet. The PayRange app communicates with the PayRange enabled machine via Bluetooth connection on the consumer's phone.
The app contects to the PayRange Cloud Platform via the phone's cellular or WiFi connection to:
Authorize funds being added
Verify offers or discounts being redeemed
Confirm the consumer has adequate balance to purchase
Upload the transaction that was made
Download updates
The consumer interacts with the app to make a purchase from the machine by swiping the phone's screen to pay. The account balance is transfered to the machine, so the consumer can make their selection. The item is purchased and the remaining balance is transfered back to the consumers wallet.