In order for PayRange to send ACH payments to operators, you must first set up your banking information in MANAGE.
The following video will guide you through the steps necessary to set up your bank account in MANAGE.
Follow the steps below to set up your bank account information in MANAGE:
1. Log in to your MANAGE account.
2. Select "PAYMENTS" from the left menu option.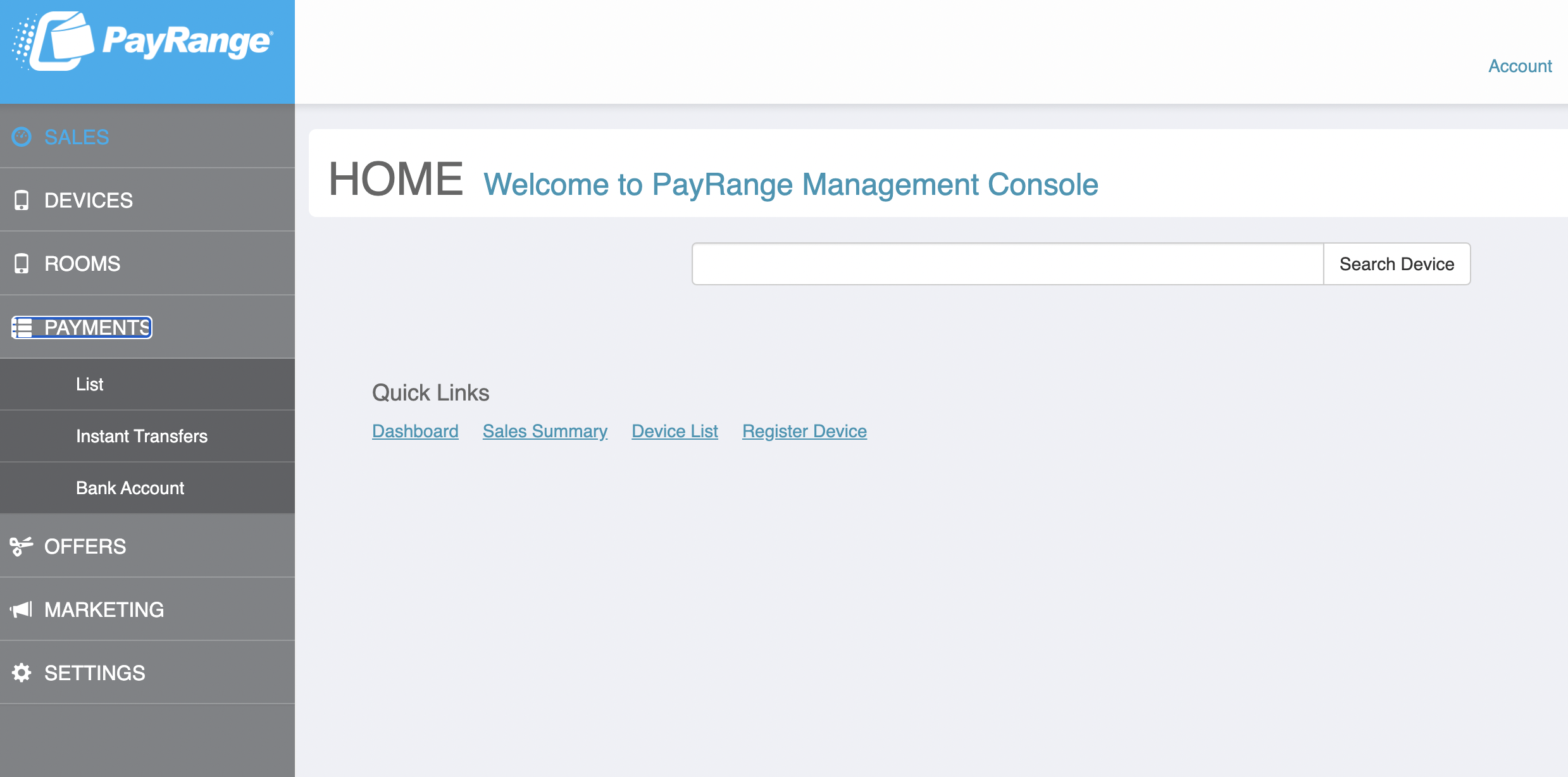 3. Select "BANK ACCOUNT".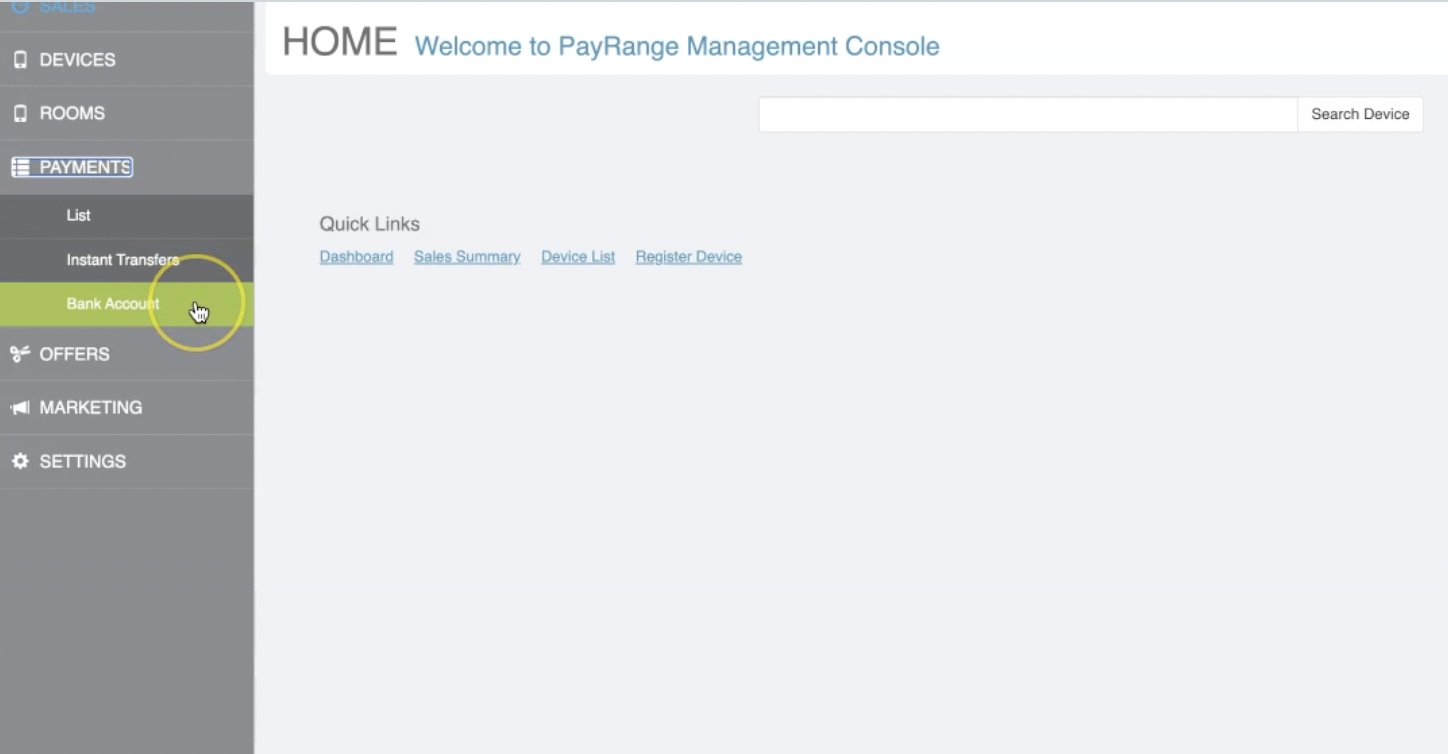 2. You will need to complete an identity verification process in order to update your bank account details. Scan the QR code using your cell phone camera to open the verification process link.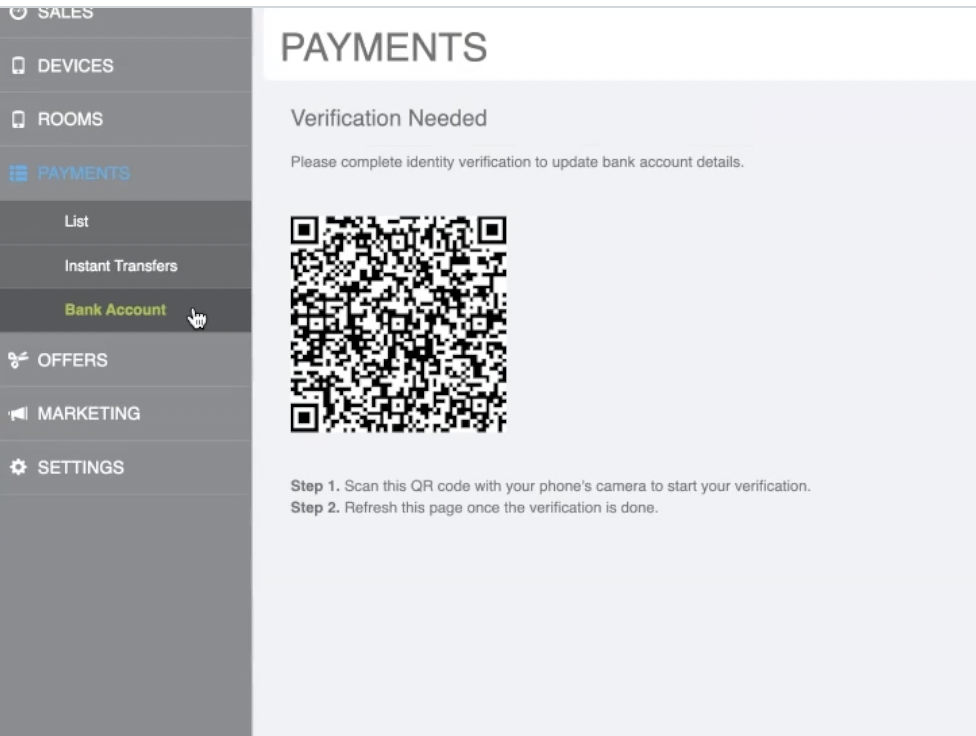 3. Follow the verification steps.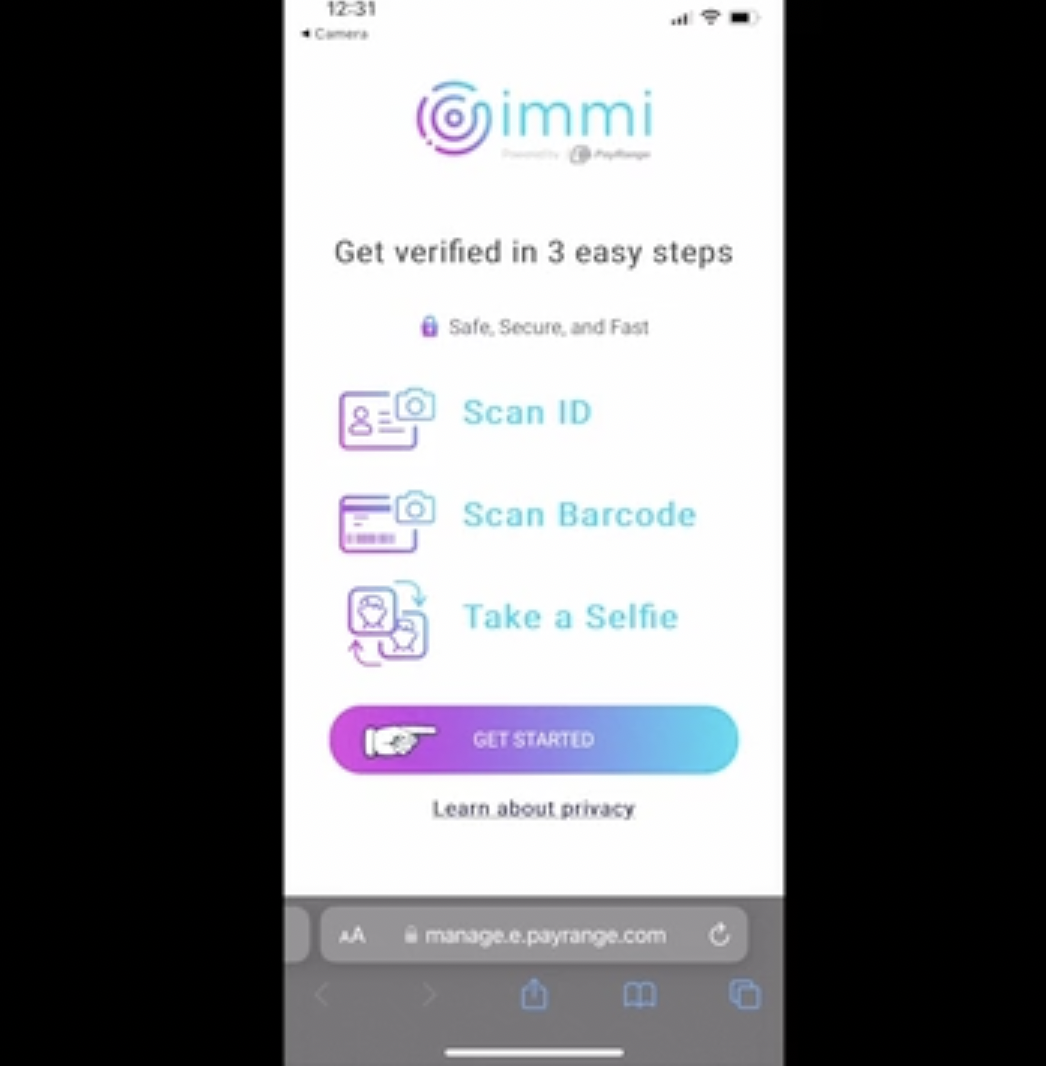 4. Once verification steps are completed successfully, return to your PayRange MANAGE account and refresh the web browser page (Payments page).
5. The bank account fields will appear and will now be available for you to edit the fields shown in the banking section.