Registering your new PayRange devices in MANAGE is quick and simple.
The below video will walk you through a step by step process for registering your PayRange devices.
Follow the steps below to register your PayRange device in MANAGE:
1. Log in to your MANAGE account.
2. Select "DEVICES" from the left menu option.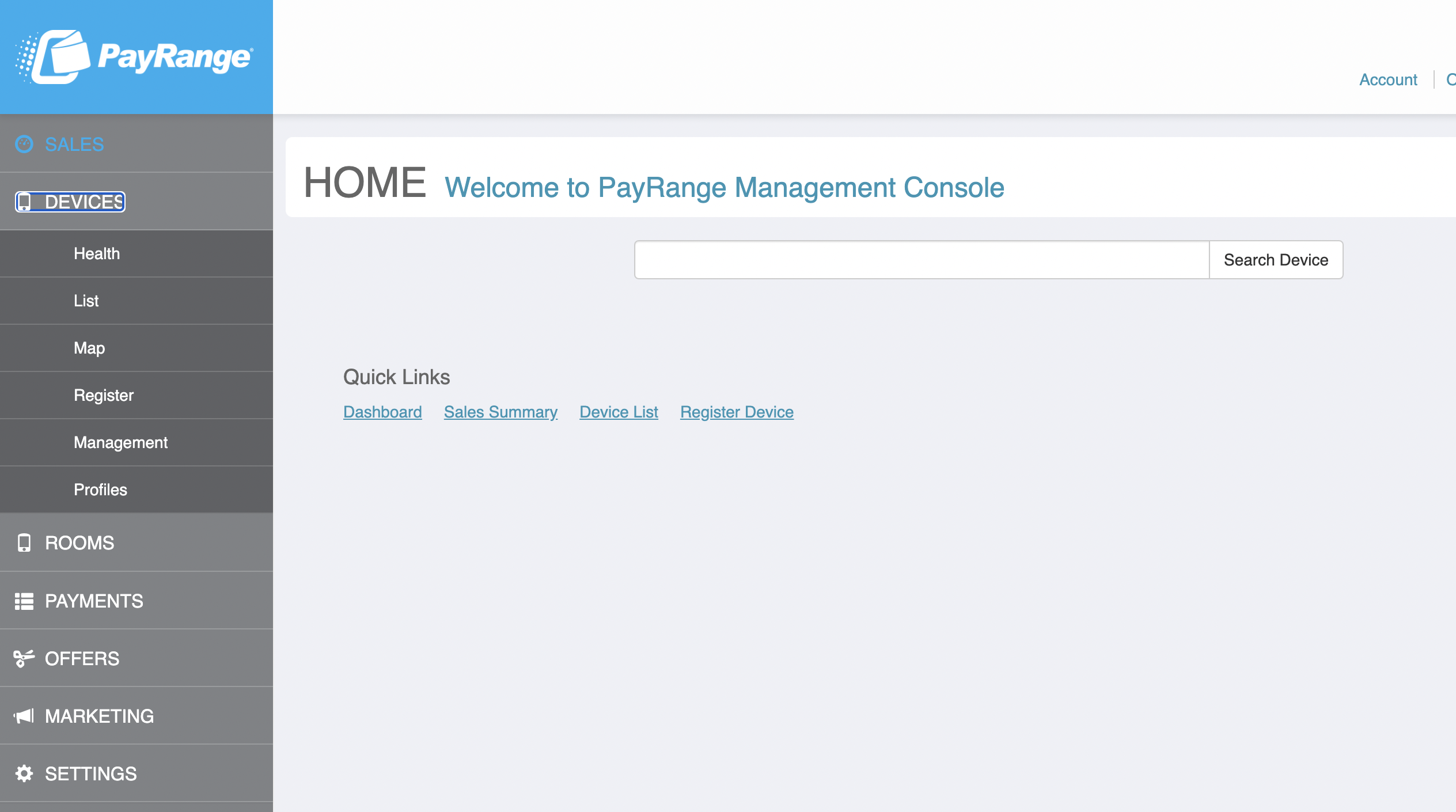 3. Select "REGISTER" from the left menu option.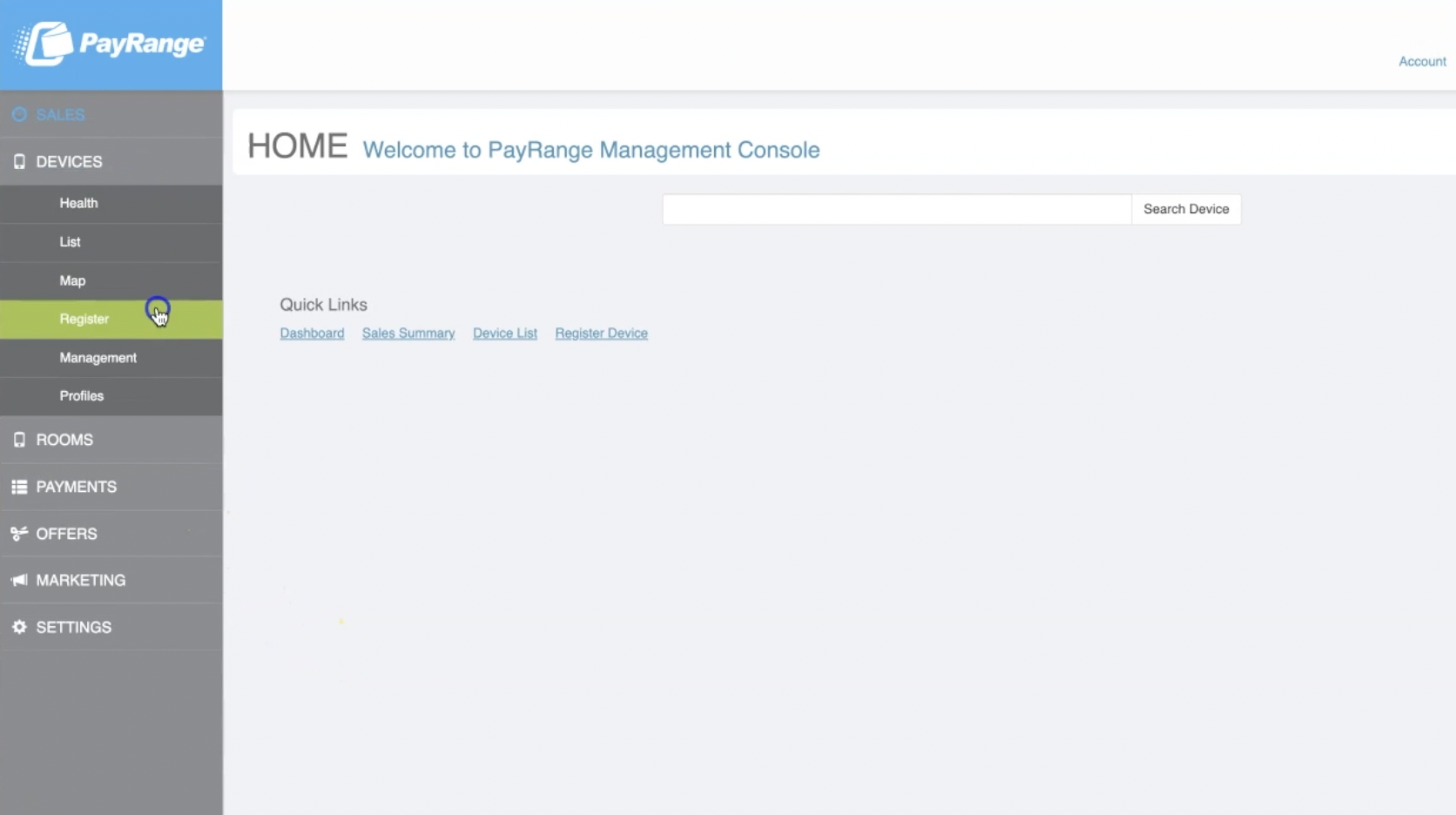 3. Enter the "SERIAL NUMBER" of the PayRange device. The serial number is located below the barcode on the back of your PayRange device.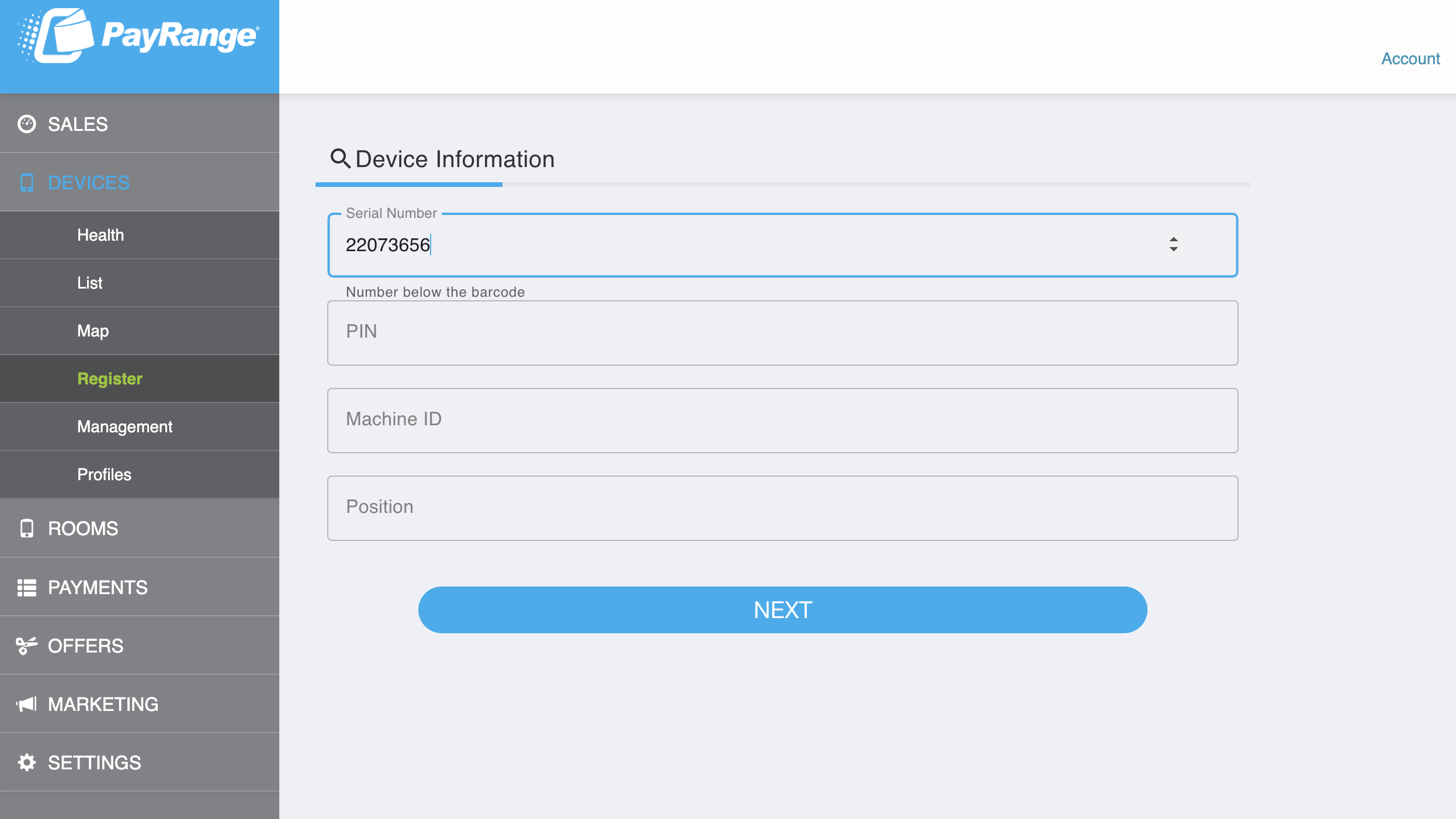 4. Enter the "PIN" of the PayRange device. The PIN number is a 4 digit number located on the back of your PayRange device below the barcode.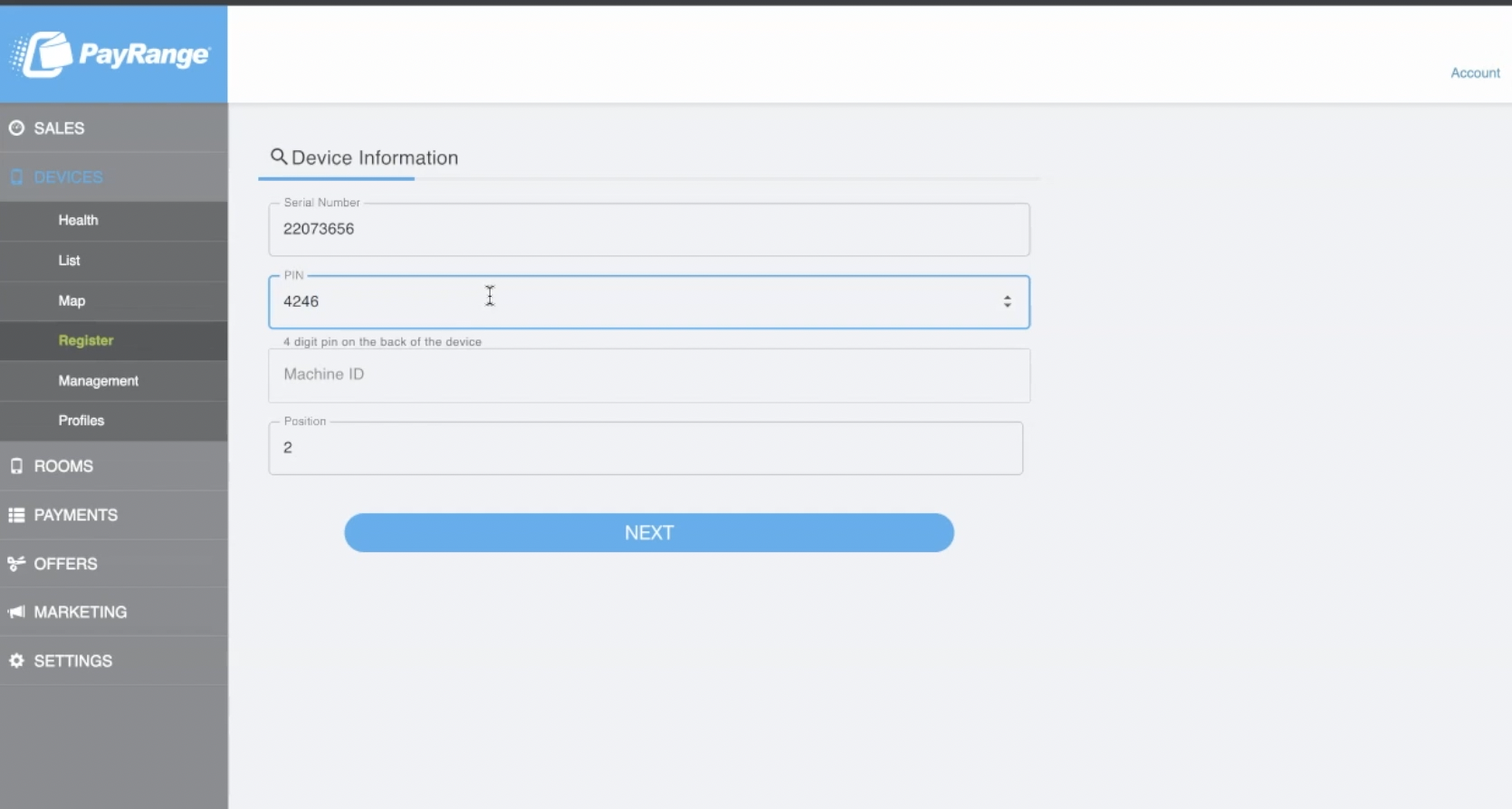 5. Enter the "MACHINE ID". The MACHINE ID is your internal ID for the machine you are installing the PayRange device on.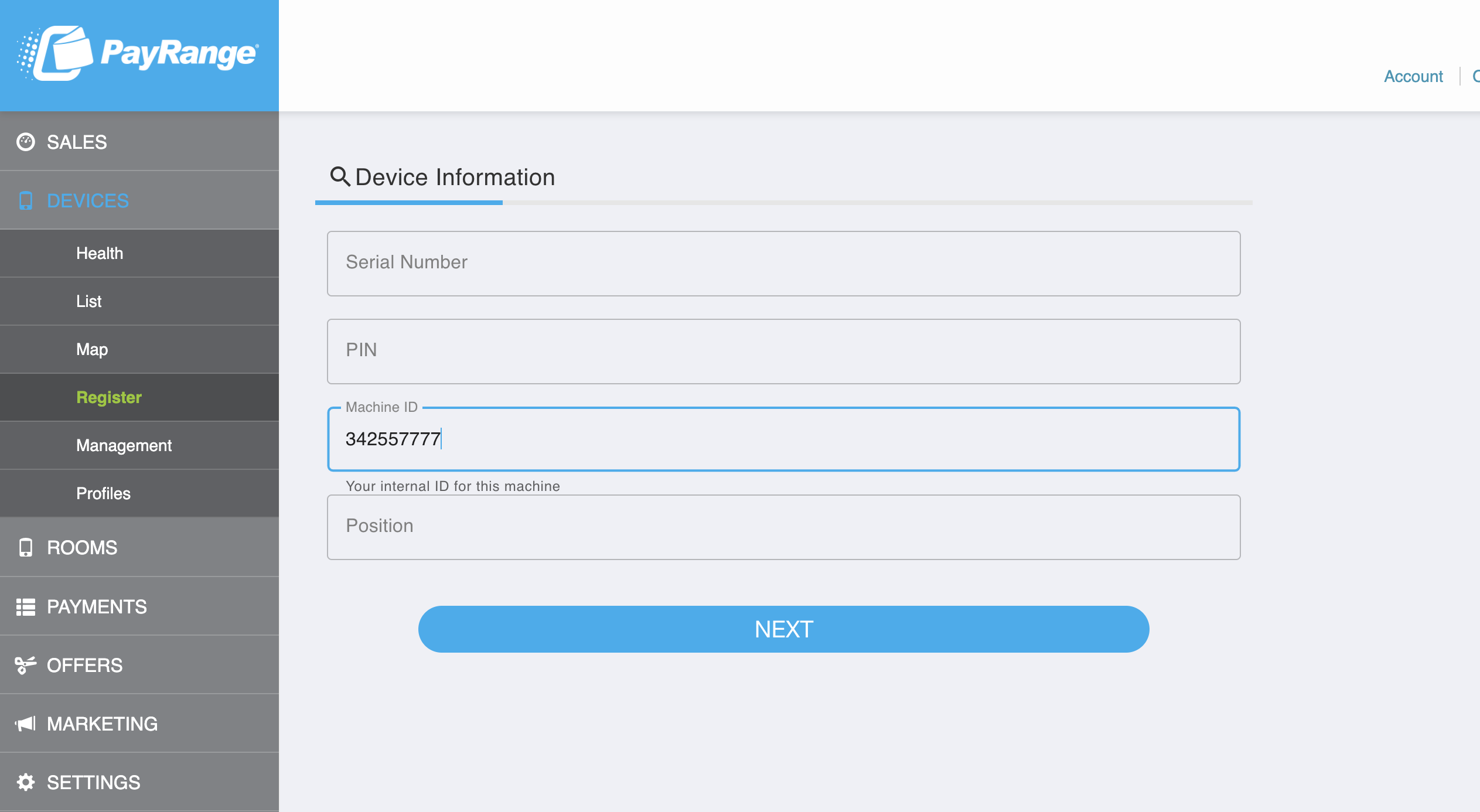 6. Enter the "POSITION". The POSITION is the number of the machine and only applies to devices installed for Laundry. For example, if the machine has the PayRange #01 machine number decal on it, the POSITION would be "01". For vending and other categories, the POSITION field will remain blank.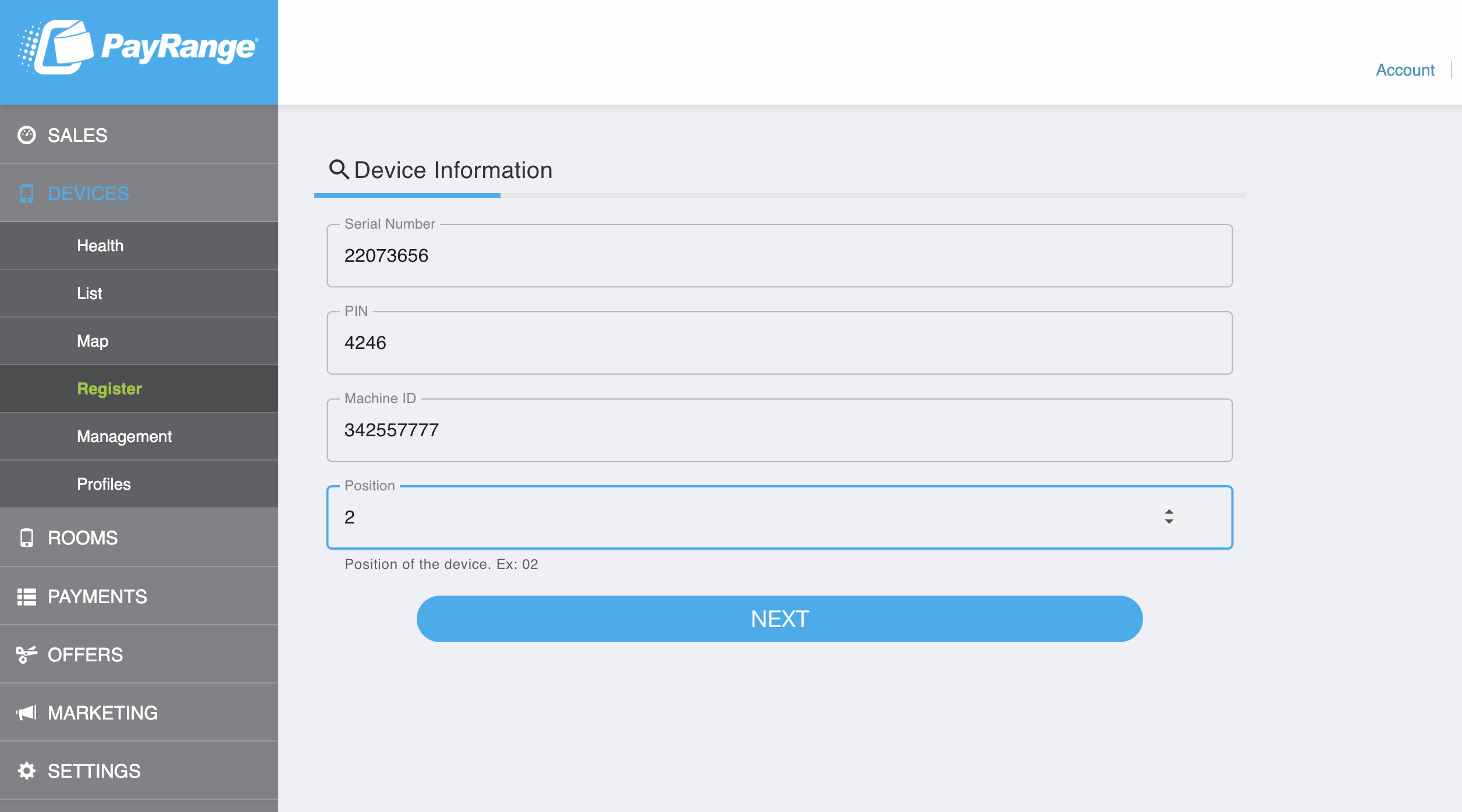 7. Click on "NEXT".
8. Enter the machine information, starting with the "CATEGORY". The following steps shows information for registering a device for Laundry. Please be sure to enter your specific category and information for steps 8-11.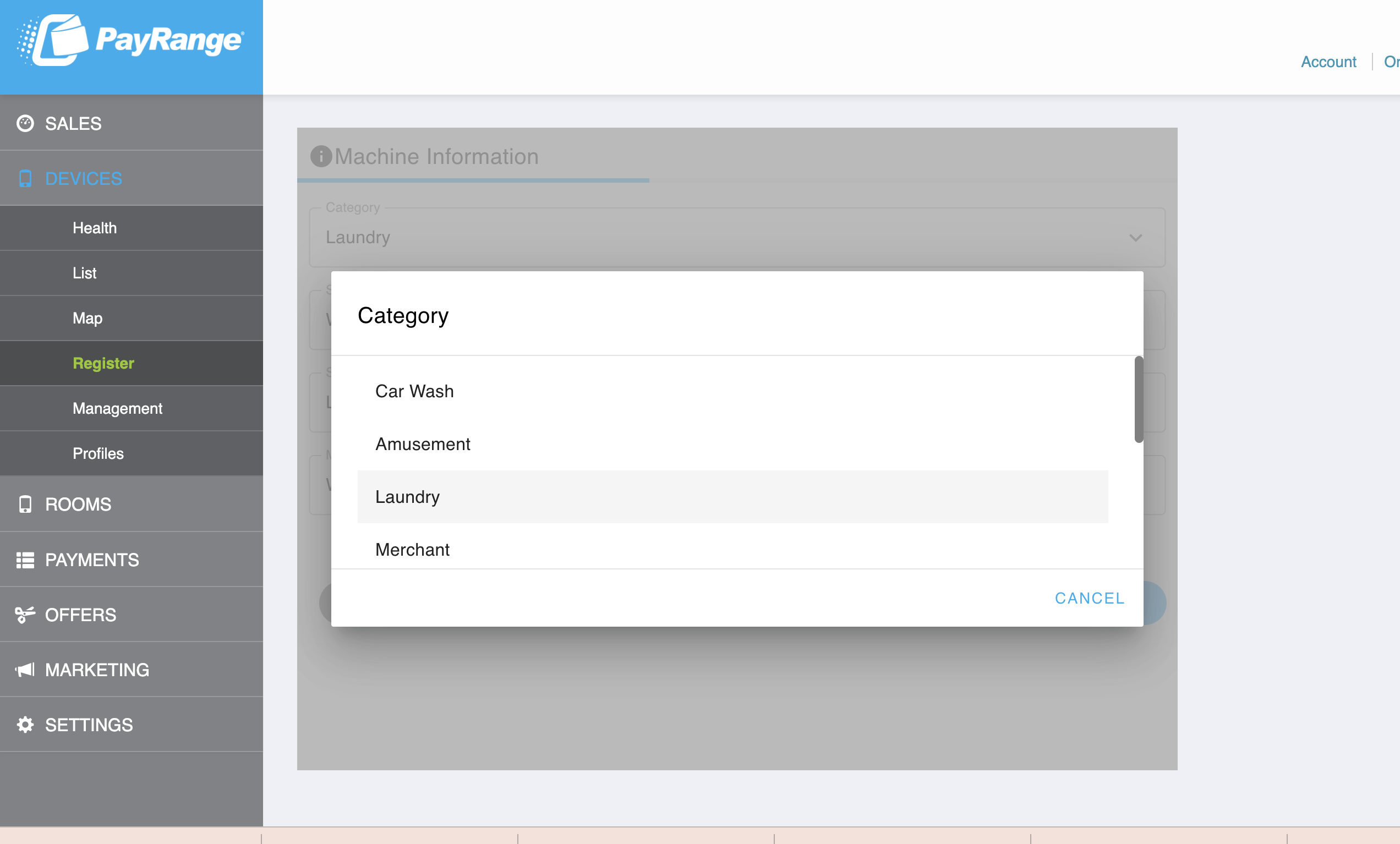 9. Enter the "SUB CATEGORY" machine information.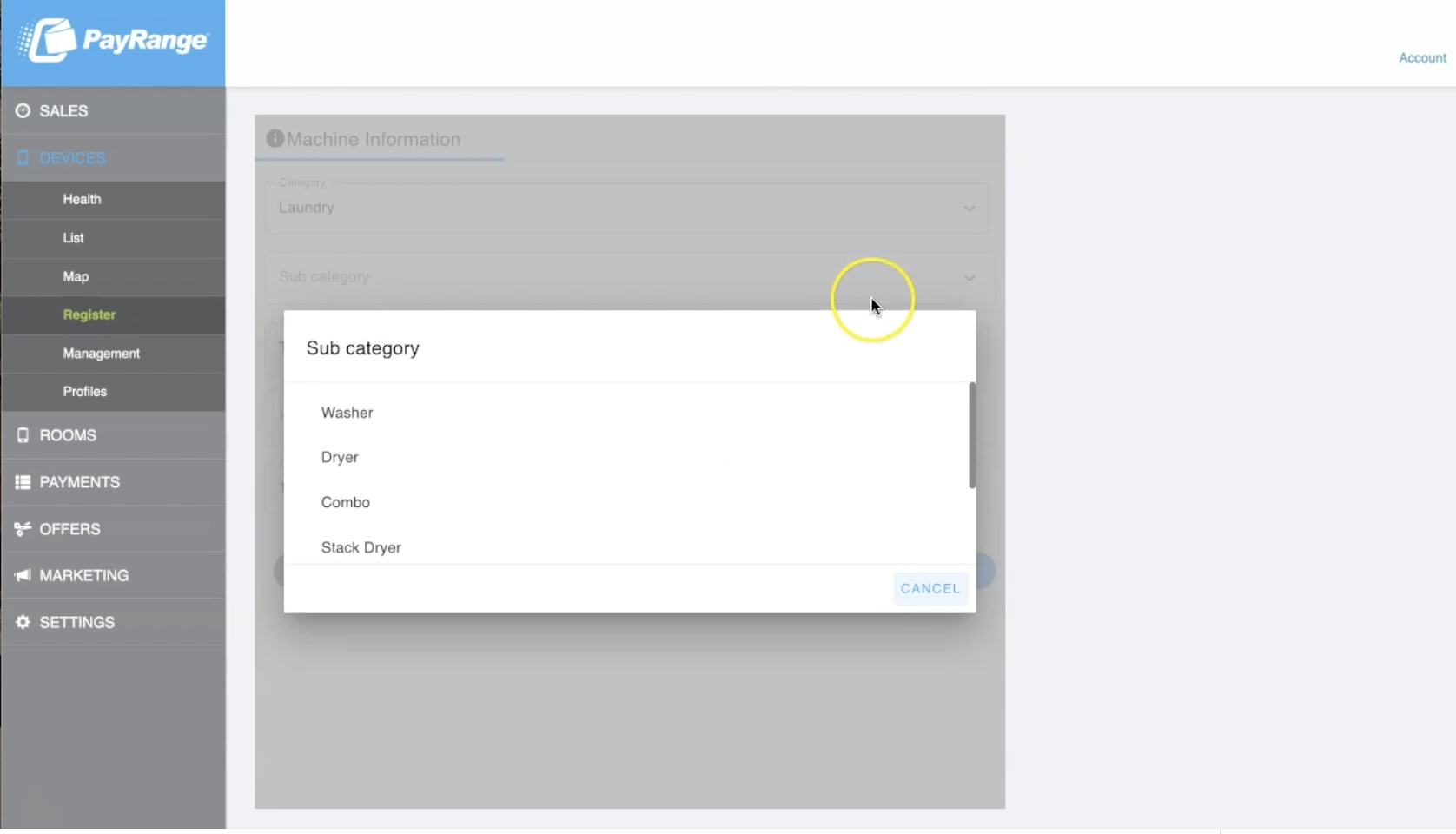 10. Enter the "SERVICE LOCATION" of your machine.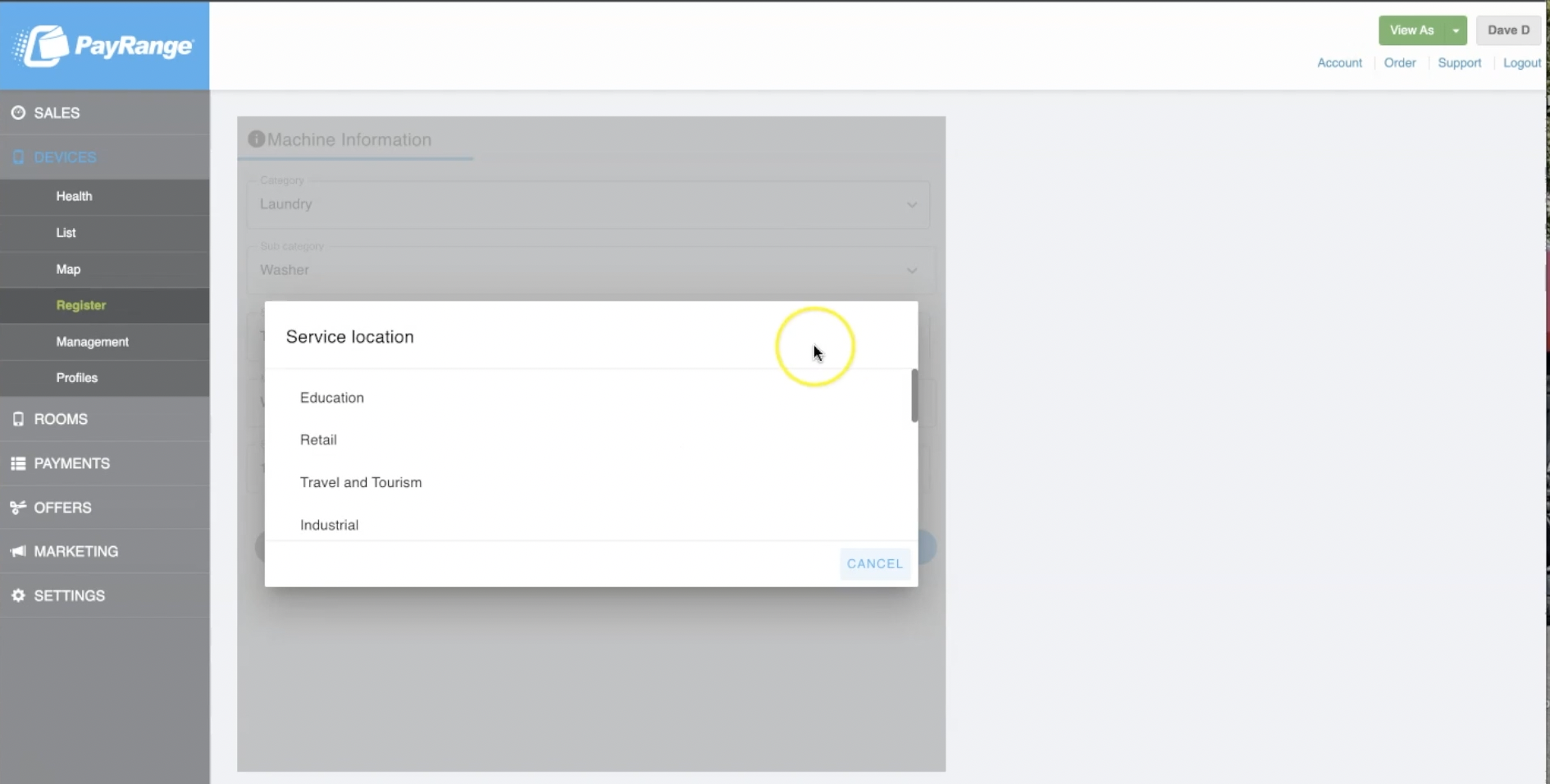 11. Enter the "MACHINE DISPLAY NAME". The Machine Display Name is is the name that users will see in the PayRange app when selecting a machine to send payment to.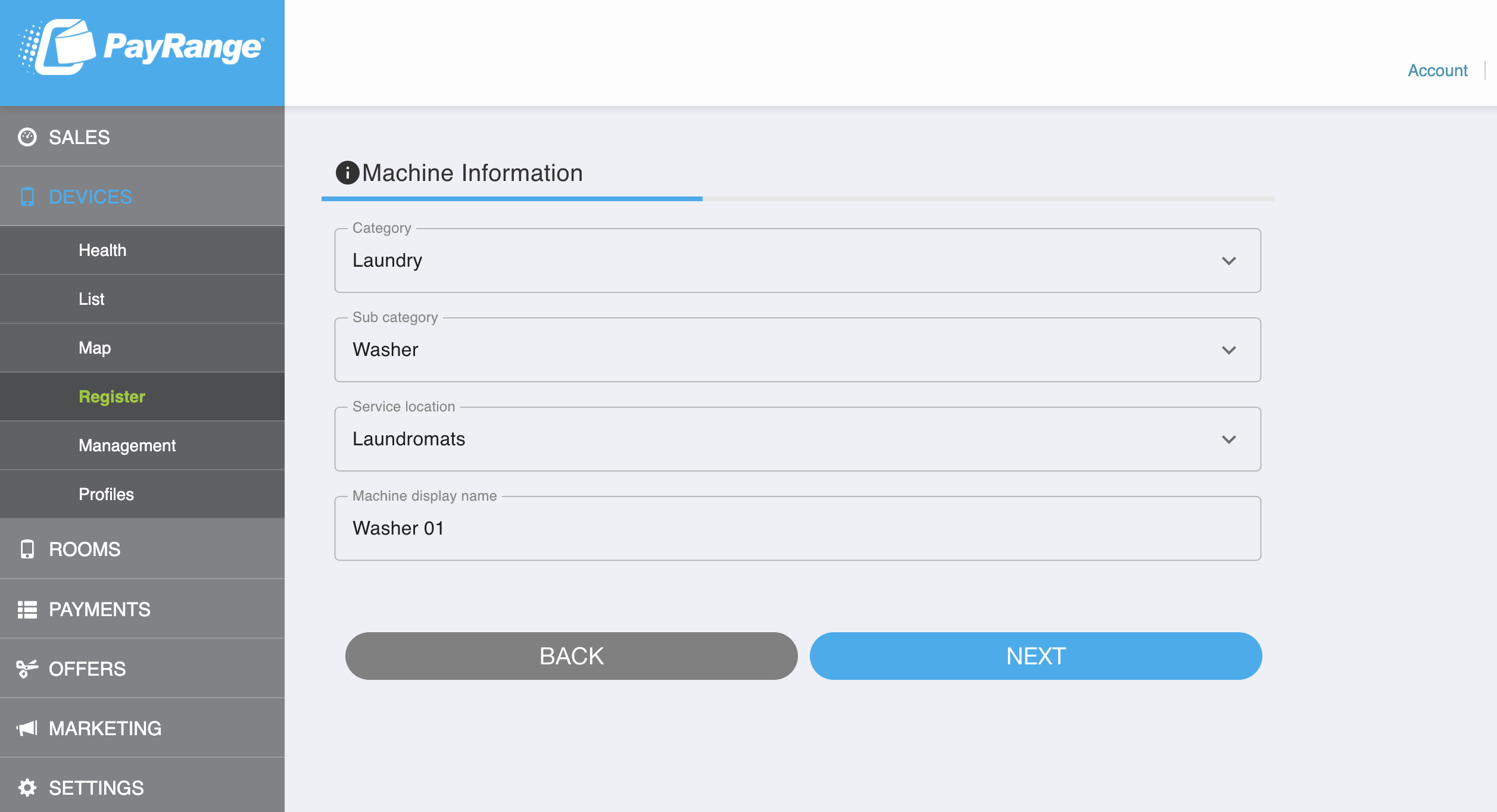 12. Click "NEXT".
13. Select the "HARNESS". This information MUST match the harness that you are currently installing. Incorrectly selecting the wrong harness will result in functionality issues.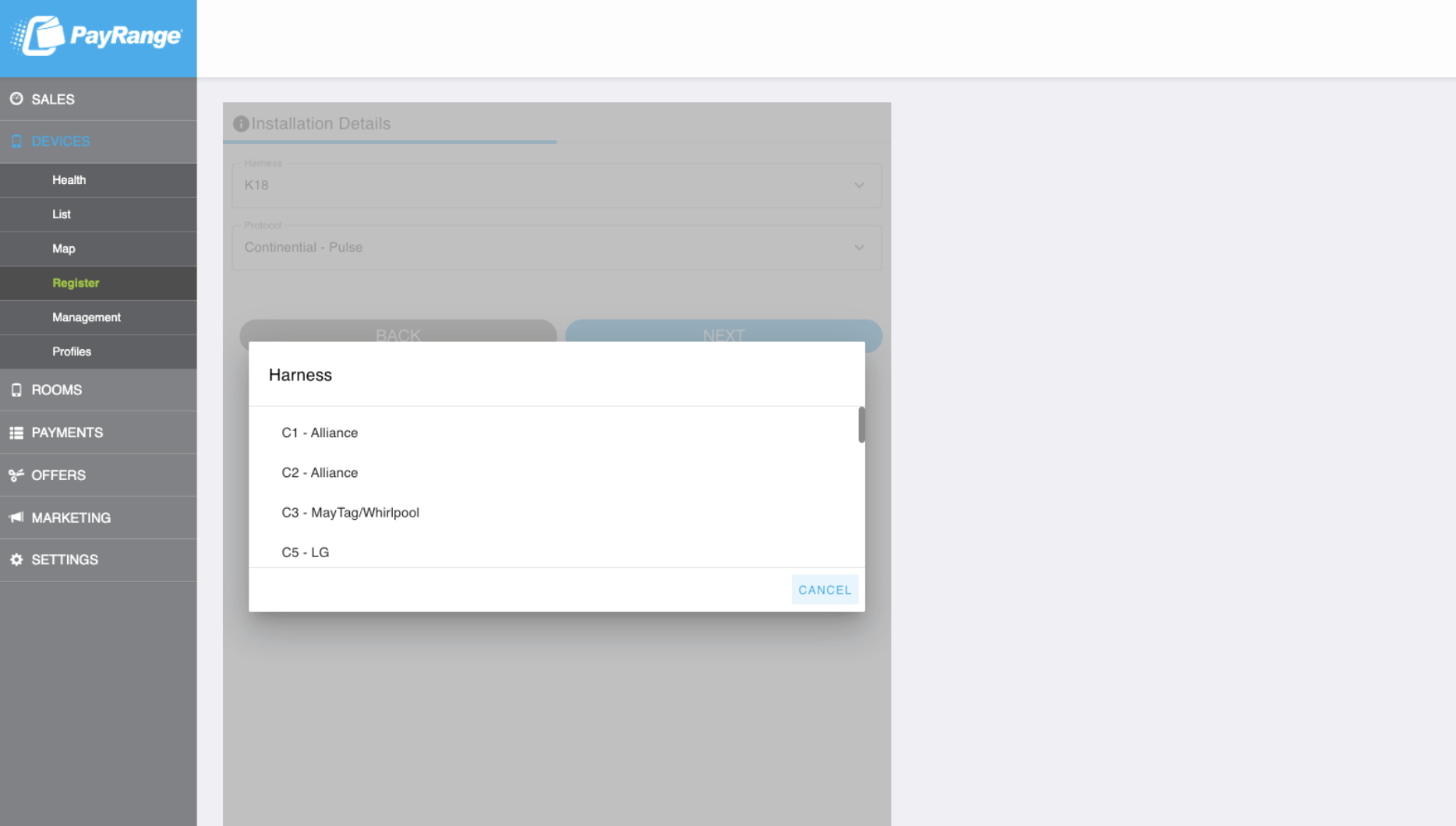 14. Select the "Protocol". This must match your machine's current protocol, whether that be PULSE or SERIAL. If you are not certain if your machine is currently in PULSE or SERIAL mode, please contact your machine's manufacturer.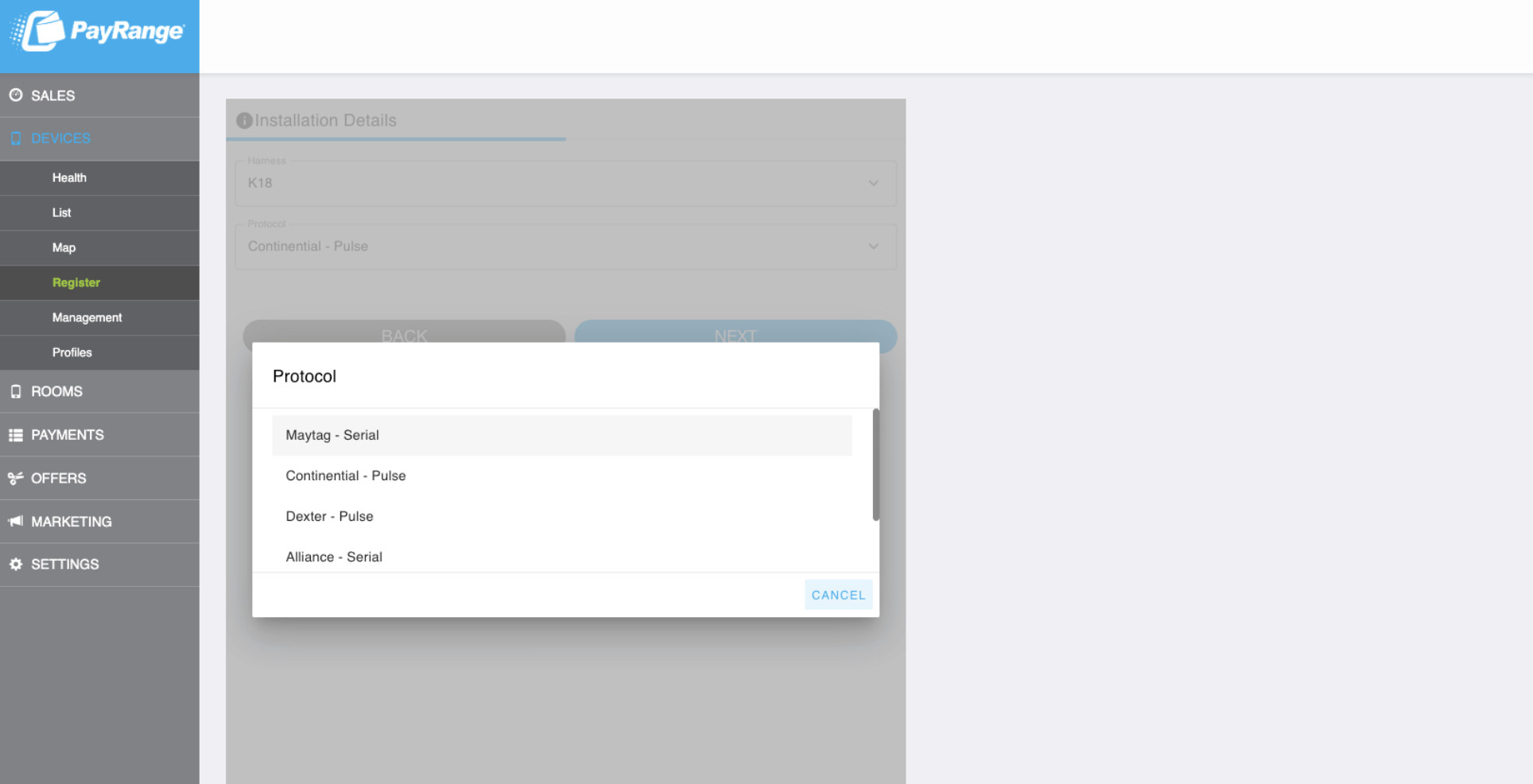 15. Enter the "LOCATION INFORMATION" for where the device will be installed. Once you have entered the location information, then click "NEXT".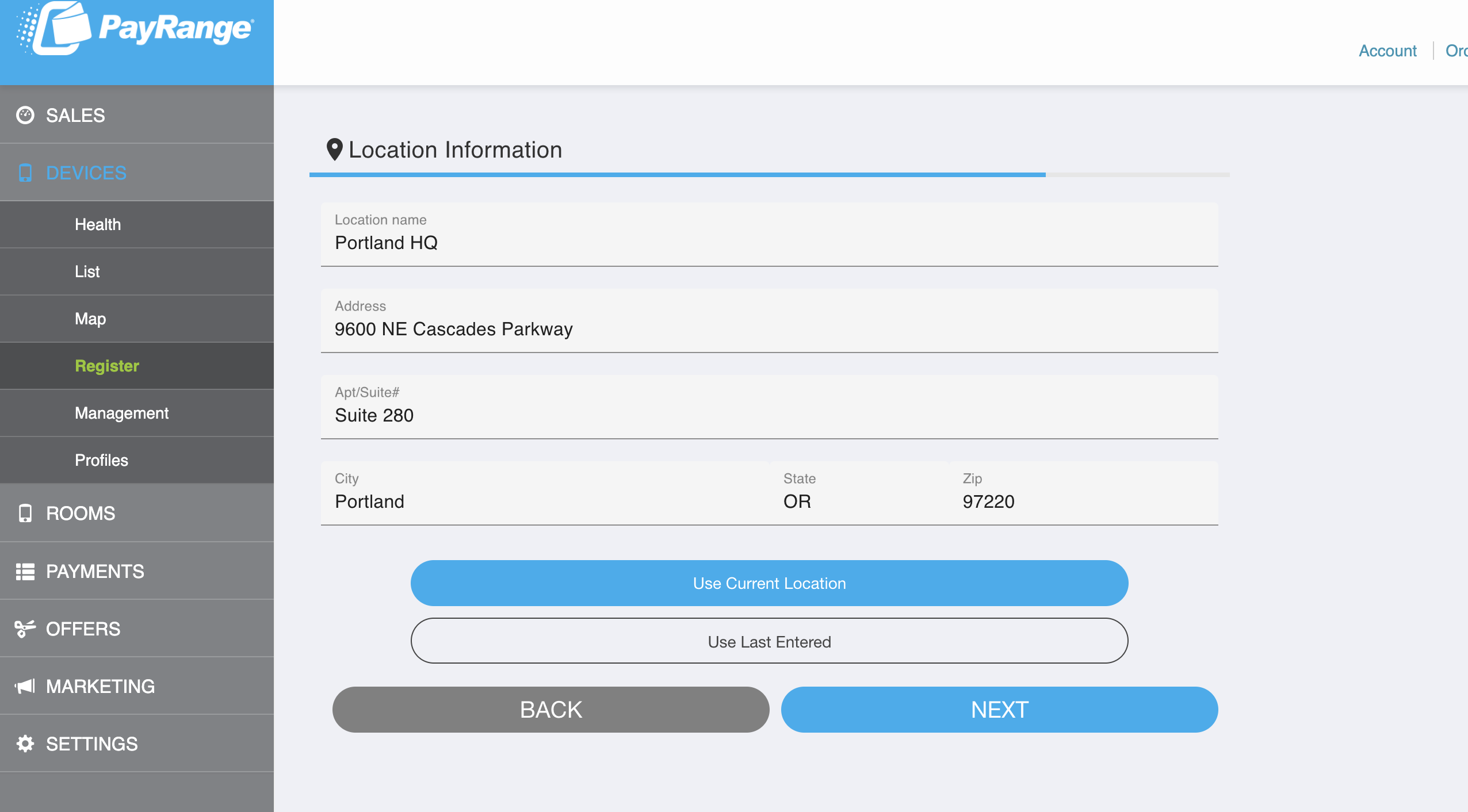 16. The Device Preview window will appear. You will have the option to upload your own image for what users will see when selecting your machine in the PayRange app. For laundry devices, we highly recommend you select POSITION and affix the correct PayRange numbered decal on the machine.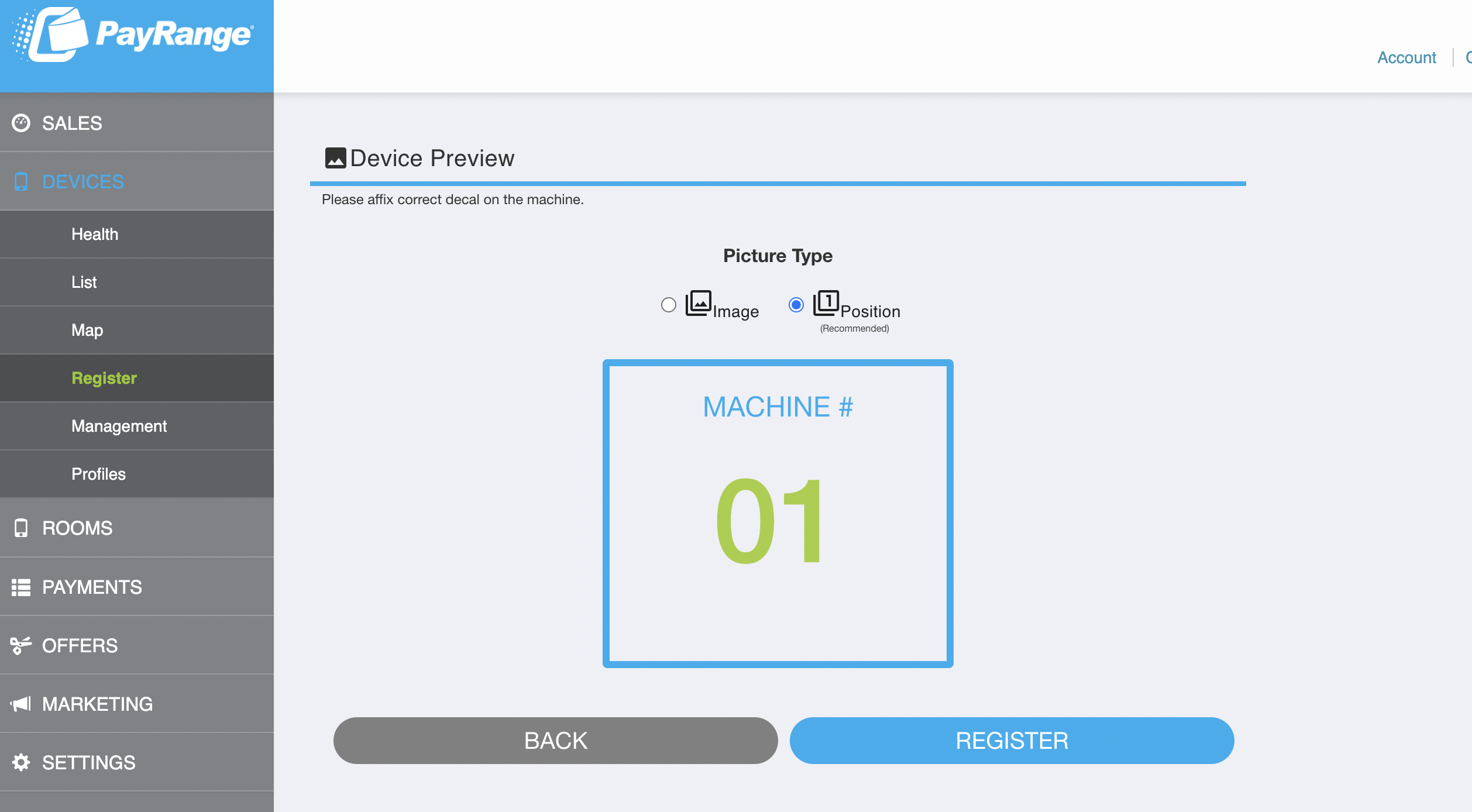 17. Click "REGISTER". Congratulations you have successfully registered your PayRange device.