A PayRange account can be deactivated. It cannot be deleted.
Deactivating the account puts the account in a non-usable state. Any balance on a deactivated account will be refunded upon deactivation.
How to deactivate:
Login to the App
Select the hamburger menu
Select the arrow to go to My Profile >
Select Deactivate
Select reason and tap continue
Confirm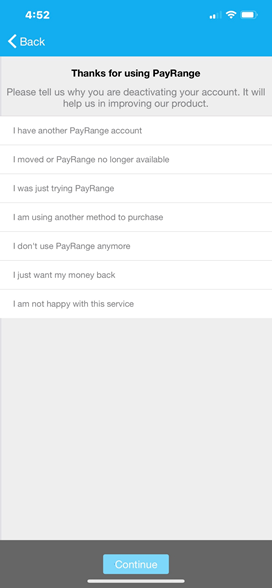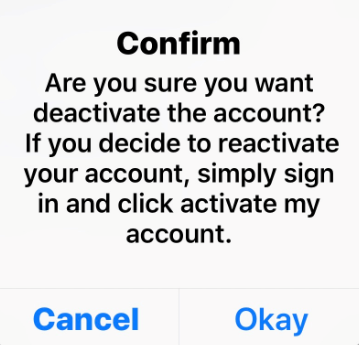 Once deactivated, you will be logged out of the app and receive an automated email or text from PayRange letting you know the account has been deactivated.
How to reactivate:
Login to the App
Select Activate My Account